Custom Cloud & Classic Coach Ads

The following items were supplied by Jim Watts, Jon Tedesco, and Dean Giliard.
PLEASE DO NOT CONTACT, OR SENT MONEY TO ANY OF THE ADDRESSES SHOWN BELOW!

Dean Giliard said this ad shows the very first
Custom Cloud. It's silver with a red interior, no
opera windows, and a full vinyl top. It's also
the one featured on the Car and Driver cover.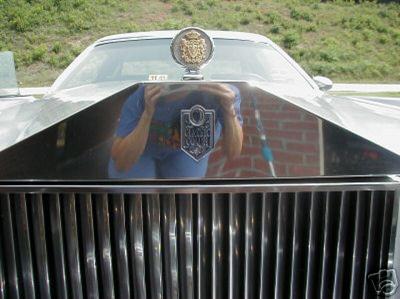 Classic Coach emblems on a Custom Cloud.
Some owners were sent the new emblems
and asked to return the offending emblems.



Click on the image to enlarge the fold-out brochure.

The Custom Cloud that Charlie Wolters restored
A Complete Restoration of a Custom Cloud