Jon Tedesco's Scrapbook
Jon sent some pictures of what he was up to after the Custom Cloud.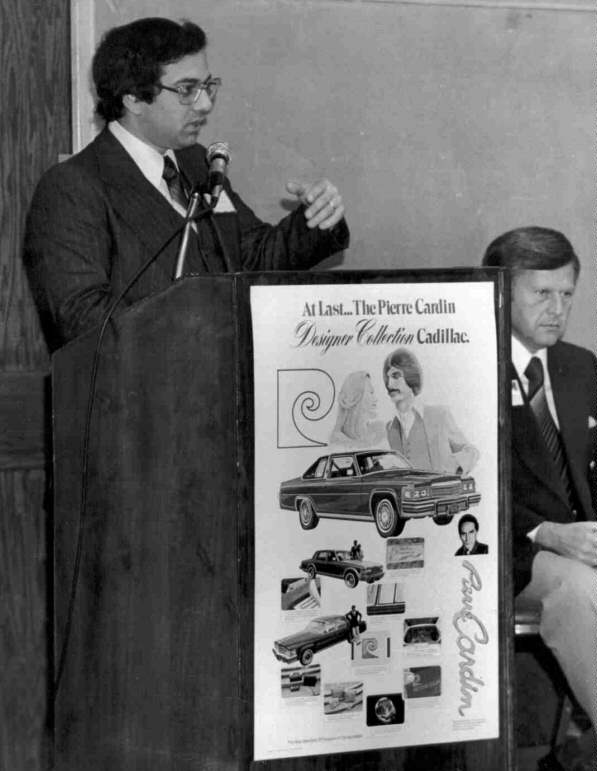 Jon Tedesco introducing the Pierre Cardin Cadillac.
After creating the Custom Cloud for Chevrolet,
Cadillac asked Jon to design a modified Cadillac.
The first models (in the late 1970s) had only small trim changes.


1980 Pierre Cardin Cadillac (top car)
1981 Pierre Cardin Cadillacs (bottom cars)
This picture was not supplied by Jon.


Jon Tedesco posing with legendary car customizer George Barris.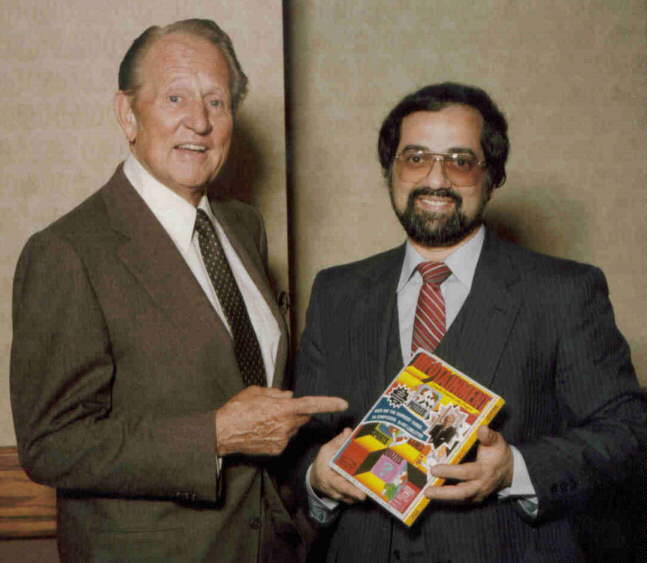 Art Linkletter with Jon Tedesco.
Jon said, "The book I am holding is actually some of the first educational
and entertainment software we developed for Atari, Timex, and Commodore
computers, thus the name 'INFOTAINMENT'"


A newspaper article about Art Linkletter (shown here with Jon).

More Custom Clouds and Classic Coaches
Custom Cloud and Classic Coach ads
The Custom Cloud that Charlie Wolters restored.
A complete Custom Cloud restoration process in pictures
You may contact the editor, Charlie Wolters, at:
cpwolters@aol.com,
or at phone:
314-962-7678.